Goats Cheese is really good for you and below are some super facts about goat's cheese along with our Executive Head Chef Gavin O'Rourke's delicious Galway Goat's Cheese Salad. This recipe is fantastic as a healthy starter to any meal.
3 Super Facts about Goats Cheese
Suitable for Lactose Intolerant People
Goats milk contains significantly lower amounts of lactose than regular milk. If you have an allergy to milk protein, you may be able to tolerate cheese made from goat's milk because it's formed with shorter amino acid protein chains than cow's milk
Lower in Fat
One ounce of goats cheese has approximately 40 fewer calories, less than half the sodium, and about three grams less protein compared to the same amount of cow's milk cheddar cheese.
Good source of Vitamins
Goats cheese is a great source of riboflavin B2 and phosphorus. Goats cheese also contains more vitamin D, vitamin K, thiamine, and niacin compared to cheddar cheese.
The Salad Side of our Goats Cheese Salad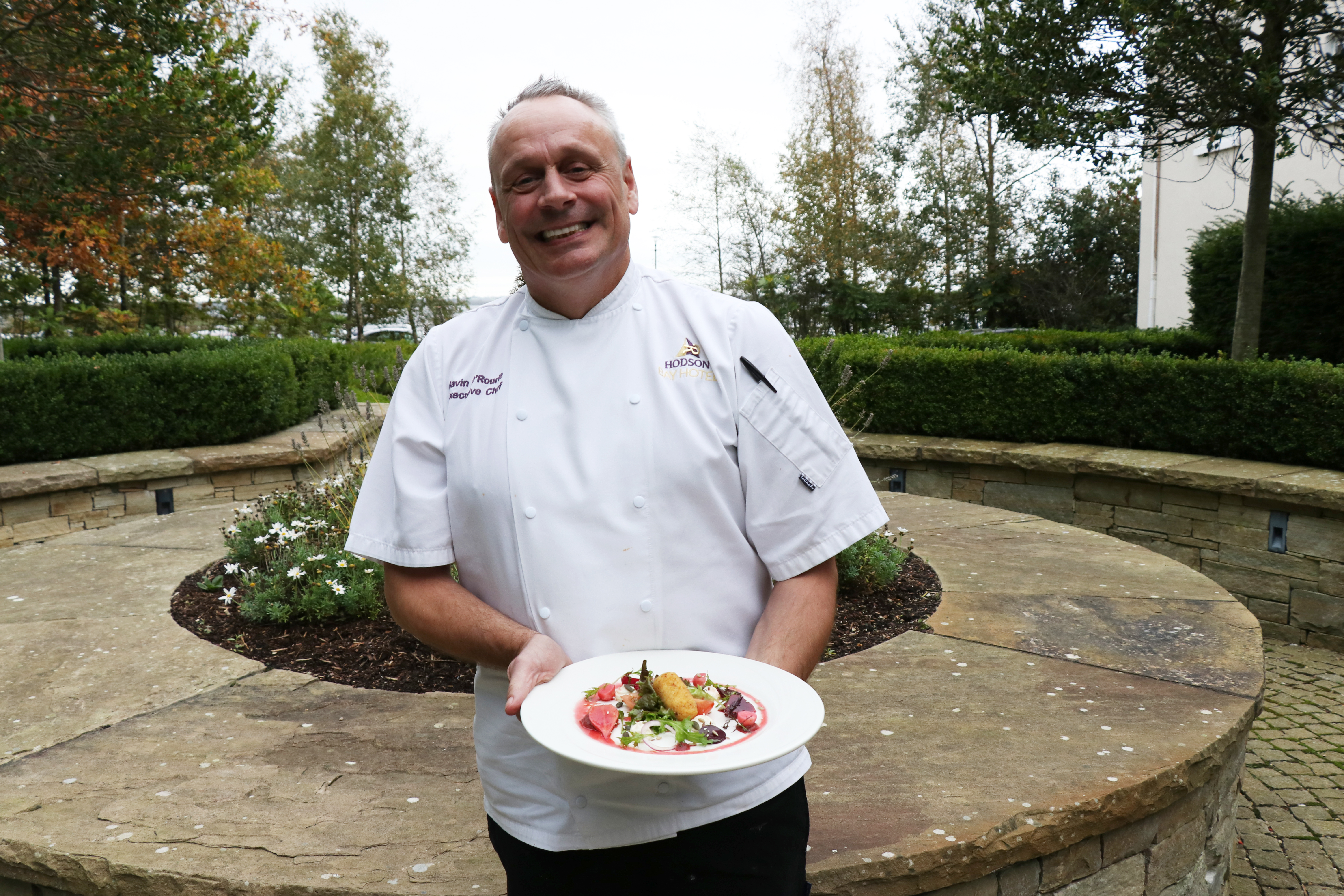 Beetroot improves muscle oxygenation during exercise. It suggests that increased dietary nitrate intake has the potential to enhance exercise tolerance during long-term endurance exercise. A 2008 study published in Hypertension examined the effects of ingesting 500 millilitres of beetroot juice in healthy volunteers and found that blood pressure was significantly lowered after ingestion. Pumpkin seeds are a rich source of zinc (one ounce contains more than 2 mg of this beneficial mineral). Zinc is important to your body when it comes to immunity, cell growth and division, sleep, mood, your senses of taste and smell, eye and skin health, insulin regulation, and male sexual function. So, whether you are fighting the flu and respiratory disorders, combating tonsillitis or a urinary tract infection, horseradish is a condiment to keep you healthy.
Downloadable Galway Goats Cheese Health Salad
Our Executive Head Chef's Goats Cheese Health Salad is well worth making for all the great health benefits. And with the cold and flu season just around the corner, it might just boost your immunity for the winter.
To download, please click on the image below.