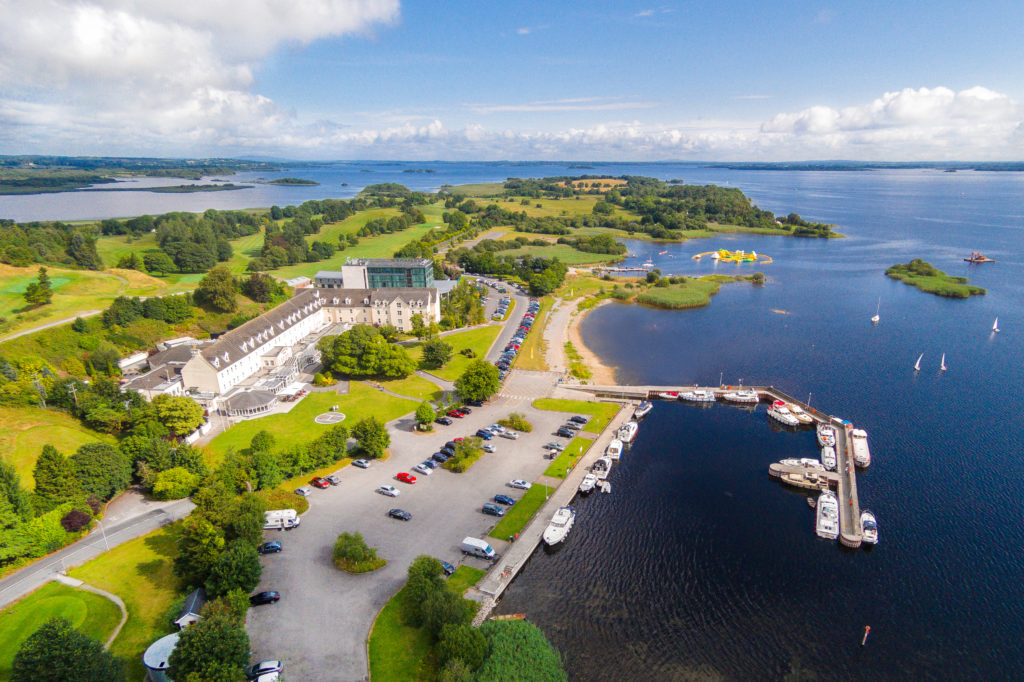 Thank crunchy it's Spring! January seemed like 3 months long and February was a blur of back to back weather warnings and storms named after your cousin Ciara and Uncle Dennis! We're afraid to jinx it, but it feels like Spring is finally here! The days are getting longer, the weather will get warmer (hopefully!) … it's a perfect time to pack up (but don't ditch the umbrella just yet), jump into the car and take a break from it all!
We've always said it, Ireland is a great little country bursting with lots to discover… and you can vouch for that, because you've already patriotically travelled to its 4-corners. You've witnessed the cliffs and all their magnificent glory, you experienced the titanic and broke your heart listening to its tragic story, you've proudly poured your own pint of the black stuff (and posted it on the gram) and you've kissed Ireland's most famous stone in return for the elusive "gift of eloquence"…
Now it's time to dig a little deeper, break away from the status quo and keep discovering, because trust us there's plenty of more great places to tick off your travel bucket list!
In the very heart of our mighty little country (almost an hour from everywhere!) you'll find a big town with an even bigger personality! Athlone is one of the Hidden Heartland's greatest gems – it's steeped in history and culture, it's bursting to the seams with superb places to eat and drink, stretched over two counties it has the meandering River Shannon AND the stunning Lough Ree on its doorstep and its home to some of the most charming people you'll ever meet, who've travelled from all over the world to call Athlone home!
Now, before you race to the car to type "Athlone" into Google Maps, let us give you just a mere hint of what awaits you in Athlone…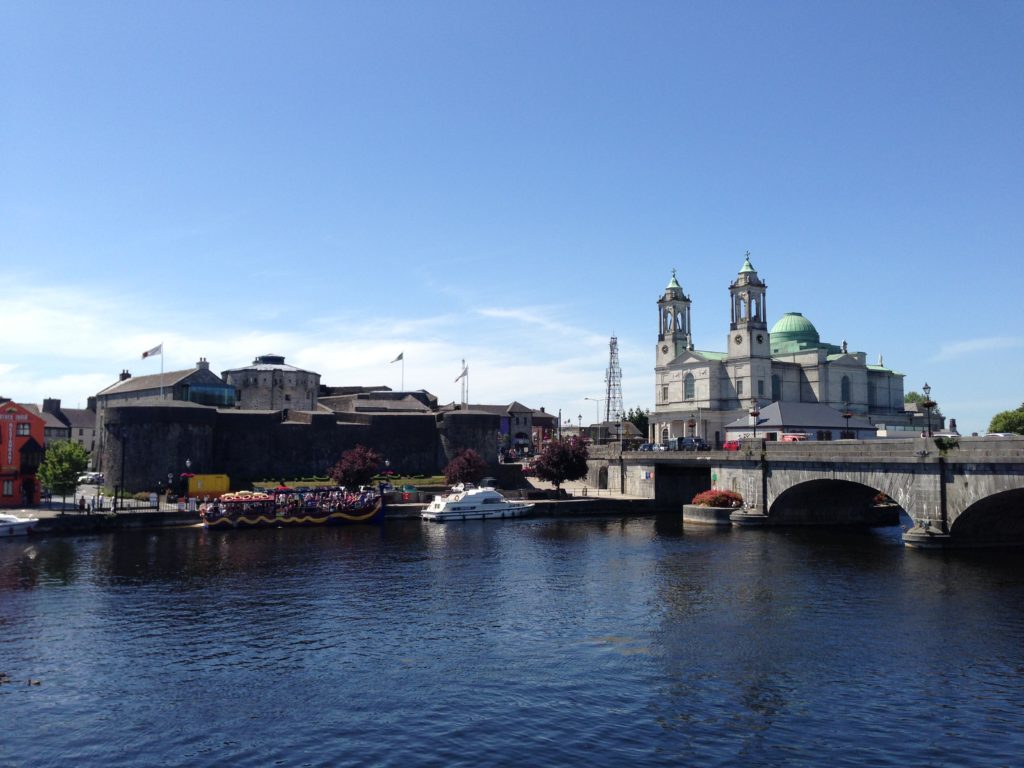 If it's culture and history you're after, then head to the Latin Quarter to visit Athlone Castle – this interactive tour will leave you feeling fascinated by Athlone's intriguing stories and events from over the years. And it's brilliant for kids too, there's a dress up corner for them to knock a bit of craic out of! For an exciting "reeling in the years" experience, head out of the town towards Derryglad Folk & Heritage Museum. This hidden gem is where you can spend hours exploring a unique 35-year collection of over 6,000 items from Ireland in the bygone days. Well worth a visit for Charlie and Bridie's warm welcome alone!
If you're looking for an outdoor, adventurous break, you'll be coming to the right place too! Ireland's Hidden Heartlands is home to an abundance of trails, cycle routes and water activities – and Spring is an ideal time to discover them. While enjoying a trek at Rindoon you'll be captivated by the remains of an Anglo-Norman castle and walled town. Or, get on your bike and hop on and off the Old Rail Trail – you don't have to be a seasonal cyclist to enjoy it! If you're feeling lazy, sit back and relax as you take a journey back in time aboard the legendary Viking Mike's Boat!
For a completely chilled break (because we all need to press pause every once in a while), take a stroll through the stunning Luan Gallery or experience an enjoyable sensory experience at Dead Centre Brewery. Obviously, no trip to Athlone is complete without a pitstop (albeit a prolonged pitstop for some) to Sean's Bar – Ireland's Oldest Bar. Enjoy a chat with some of the friendly locals and embrace the vibes of the live music while warming up by the old-style open turf fireplace. If you're peckish, pop down the street to the recently opened Handsome Burger for some delicious casual dining.
To be right in the heart of it, check into the luxury Sheraton Athlone Hotel – which has been described in the Irish Independent as a "touch of Manhattan in the Midlands". Front of House Team Member, Marie will make you feel right at home from the minute you arrive, and being a local, she'll direct you to all the right places! Athlone Towncentre is connected to the hotel and guests will even receive an exclusive discount card for many of the centre's retailers. While you're shopping, stop off at the recently refurbished Harvest Homemade to check our their new sweet treat menu and Barista coffees!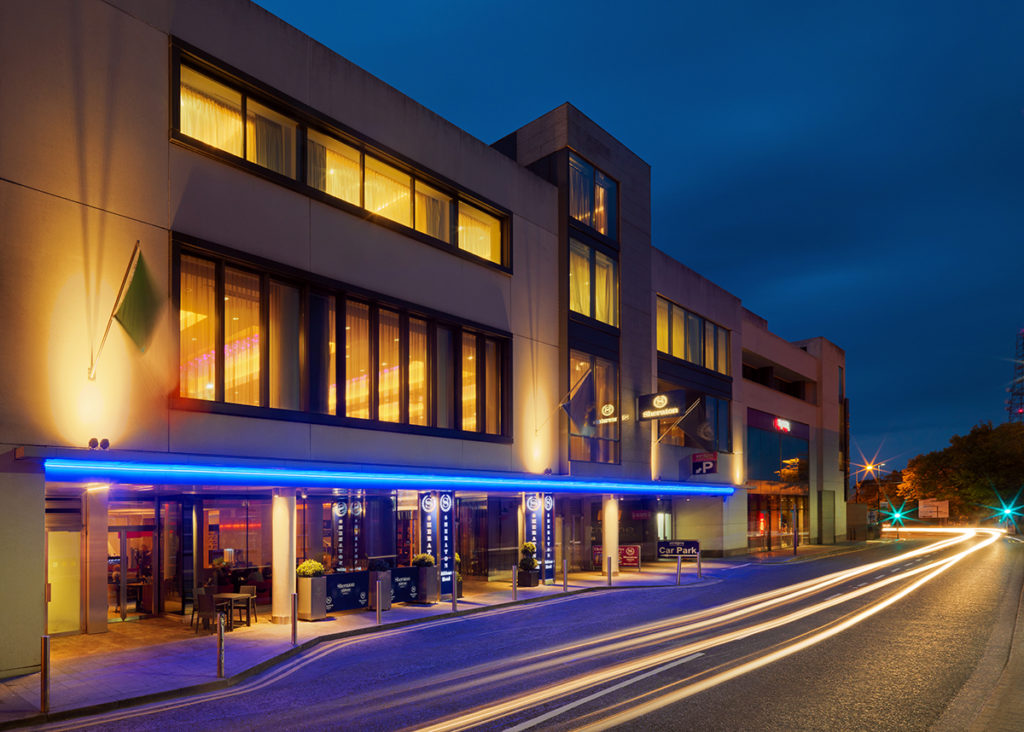 If you're craving a complete slow down, head towards the shoreline of Lough Ree – where Managing Director, Tim (originating from The Treaty County, but a Rossie now at heart!) and the team at Hodson Bay Hotel will be on hand to help you press pause. And while you're there, you can completely unwind at the award winning Spa at Hodson Bay.
Sheraton Athlone Hotel and Hodson Bay Hotel (both part of the Hodson Bay Group) are offering impressive rates for mid-week stays (starting from €78 per person per night) and are encouraging you to get behind Fáilte Ireland's latest campaign to #KeepDiscovering.
For more information and to book your stay at Sheraton Athlone Hotel phone the Reservations Team on 090 645 1000, email reservations@sheratonathlonehotel.com or visit www.sheratonathlonehotel.com.
For Hodson Bay Hotel, phone the reservations team on 090 644 2005, email reservations@hodsonbayhotel.com or visit www.hodsonbayhotel.com.